Douglass Pile Co., Inc is a family owned corporation founded in 1982. We specialize in deep pile foundations and retaining walls around the tri-state area of Pittsburgh PA. We have access to a large number of cranes, drill rigs and equipment along with new and used material stock:
Building and Bridge Piling
Sheeting and Shoring
Permanent and Temporary Soldier pile walls
Anchors and Micropiles
Design and Engineering
We have WV and OH License and are PennDOT prequalified to perform the following work:
Code C5 – Anchors
Code C6 – Drilling
Code S5 – Structural Walls
Code U – Pile Driving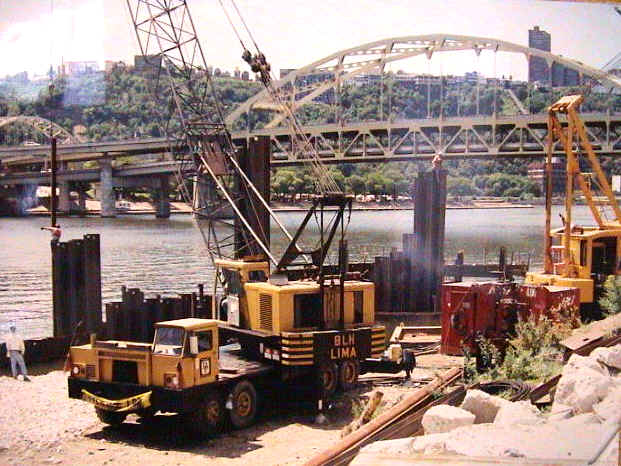 Just Some of Our Customers:
Contractors:
Turner Construction Co.

P.J. Dick/Trumbull

Mascaro Corporation

Mosites Const. Co.

Francis J Palo Inc.
Owners
Penn DOT

PA Trunpike

Army Corp. of Engineers

Urban Redevelopment Authority of Pittsburgh

City of Pittsburgh